KC Substance Abuse Awareness Poster Contest
Chairman Mark Hartmann
---
SUBSTANCE ABUSE AWARENESS POSTER CONTEST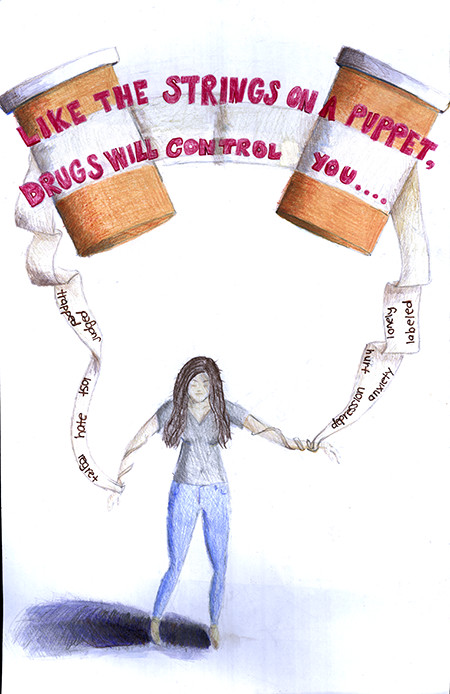 Entries in the Knights of Columbus Substance Abuse Awareness Poster Contest must fall under either Alcohol Awareness and Abuse or Drug Awareness and Abuse. Each poster on either topic must include a slogan and an original visual image. Posters may be entered under only one topic.
ELIGIBILITY
The Knights of Columbus Substance Abuse Awareness Poster Contest is open to all young people between the ages of 8 and 14.
Contest entrants compete in one of two age groups – ages 8 through 11, and ages 12 through 14. (Note: Some school systems may have different age brackets for their elementary and middle schools. In some area, it may be appropriate to group students by grade rather than age. Sponsoring councils should use their own judgment in deciding how to group participants. Each local, regional and state competition many have up to four winning entries, one from each age category.)
Council officials should order the program kit (#SA-Kit) by calling 203-752-4270 or visiting kofc.org/forms, promote the contest and contact schools to participate.
Contest Levels
Council level – This is the first level of the competition. The winning posters from the council level competition are forwarded to either the district deputy or state council personnel, depending on the circumstances in your area.
District level – The district level of the contest occurs ONLY if more than one council in the district participates in the Substance Abuse Awareness Poster Contest. Check with your district deputy to see if this is the case in your area. The winning posters for this level of the contest are forwarded to state program personnel for either the regional or state competition. Check with your state poster contest chairman or youth director for the forwarding address and deadline for entries.
Regional/State – The regional level of competition usually only takes place in larger jurisdictions. In either case, scheduling, judges and prizes are provided by the state council.